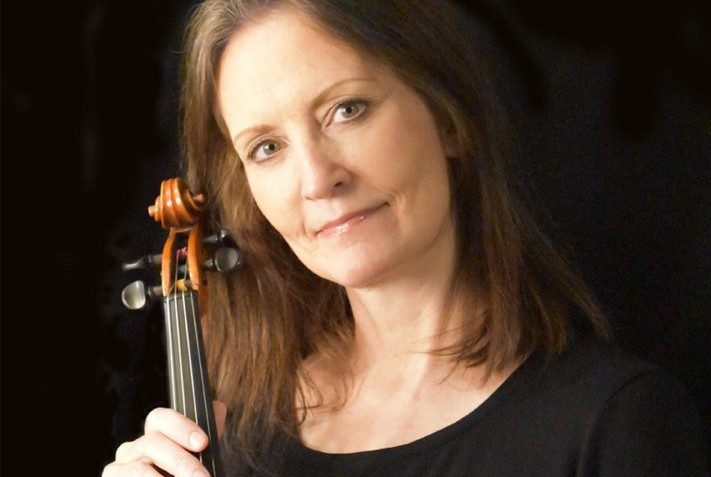 We are thrilled to introduce this year's masterclass clinician, Dr. Donna Fairbanks from Utah Valley University.
As a recording artist, violinist Donna Fairbanks has released several published CDs with the labels Albany Records, MSR Classics, 4TAY Records, and Tantara Records. Her recording list includes notoriously difficult works such as Lou Harrison's Concerto for Violin and Percussion and Arvo Pärt's Fratres, as well as classic masterpieces such as Camille Saint-Saëns' Fantasie for violin and harp. Reviewers praise her "great precision" (Fanfare), "delicacy and fire" (Grammophone), and her performances as "very convincing and pristine" (ConcertoNet), with "plenty of melodic beauty" (Atlanta Audio Club). Her recordings have been featured on major public radio stations, among them WNYC New York City, WFMT Chicago, WPRB Princeton, and the Beethoven Satellite Network.

Her international recitals include performances in China, Brazil, Mexico, and Europe. Notable venues include the Gent Festival in Belgium, Schumann Festival in Germany, Rotterdam Conservatory, Hungarian National Gallery, Teatro Ouro Verde in Brazil, and the Nanjing, Shanxi, and Huazhong Universities in China. She has completed faculty residencies at Universidade Estadual de Londrina in Brazil and the YouHao Art Center in Beijing, China.

Dr. Fairbanks received the 2021 Utah-ASTA Teacher of the Year Award in recognition of her contributions to teaching. Her students have excelled in competitions, job placements, and graduate programs.

She received degrees from the University of Arizona (DMA), the Eastman School of Music (MM), and Brigham Young University (BM), with additional studies at the University of Missouri Kansas City and the University of Cincinnati. Major mentors include Zvi Zeitlin, Varujan Kojian, Tiberius Klausner, and William Haroutonian.
Register for MSMF 2023 now to take advantage of this incredible opportunity!